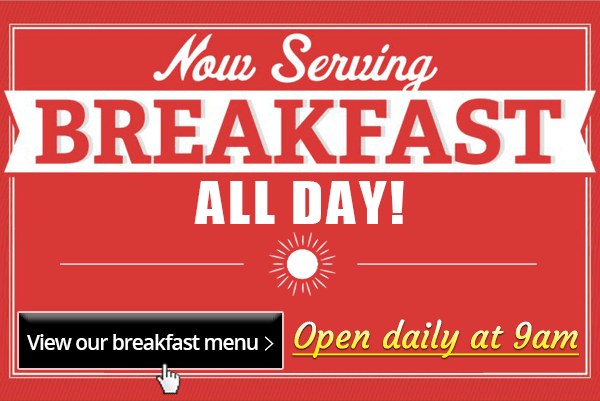 Daily Specials
Check back often to see our daily specials.
---
All Specials include Fries & Drink
Substitute a Medium MilkShake for $2.00
2 HOT DOGS

2/3 LB. Jumbo Cheeseburger

Polish Sausage

---
Super Steak Burrito

Hamburger

Gyros

---
Italian Beef

Grilled Chicken

Grilled Chicken on Focaccia

---
Reuben Sandwich

Patty Melt

Tuna Melt

---
Grilled Chicken Wrap

open daily at 9 am
SERVING BREAKFAST ALL DAY!
FREE COFFEE

with dine-in breakfast orders from 9 to 11am
10% OFF

dine-in breakfast orders for senior citizens from 9 to 11am View BREAKFAST Menu
Catering
We can cater to any size!
What people say!
Voted "The BEST Gyros in Town"!

---
"...Their steak burrito ranks higher than quite a few authentic Mexican restaurants..."

---
"Try their Chicken on Focaccia Bread Sandwich, it's the BEST!"

---